Studds
is a member of the
Rebellion
.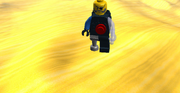 Studds is the cyborg with a holograpical arm. He has a eye - patch and Ninu System designed armor. He was programed by Brandon to join Rebellion and break Lord Hixel's army to bricks.
He might be one of Brick's Rebelbots.
Ad blocker interference detected!
Wikia is a free-to-use site that makes money from advertising. We have a modified experience for viewers using ad blockers

Wikia is not accessible if you've made further modifications. Remove the custom ad blocker rule(s) and the page will load as expected.