This article, Orange Ninja, is property of Lego Master.
O ninja laranja é o Zane,para todos os que viram Lego Ninjago Rebooted o Zane morre matando o Overlood,bem pelo menos
pensam que ele morreu . Seu velho pai ( criador ) consegue encontra-lo,por mais que na série parece que ele explodiu e não sobrou nada,ele
não explodiu dessa forma,apenas na hora da explosão congelante ele saiu voando muito longe em pedaços,bem voltando a história seu pai o encontrou
e o reecriou,mais suas lembranças não voltaram apenas uma,suas habilidades de ninja,assim então sendo o mais novo ninja
laranja. ( mais é claro que ele não tem esse visual ).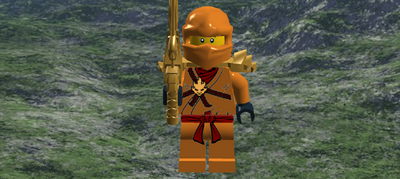 Ad blocker interference detected!
Wikia is a free-to-use site that makes money from advertising. We have a modified experience for viewers using ad blockers

Wikia is not accessible if you've made further modifications. Remove the custom ad blocker rule(s) and the page will load as expected.