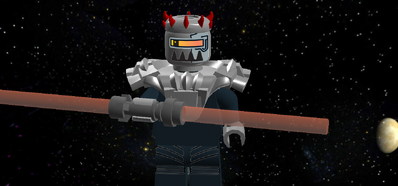 Darth Zegious is the leader of the new Sith Empire in Star Wars Generation 3. He is also the master of Jaden.
Sith Powers
Edit
Force Lightning
Double Bladed Lightsaber
Force Choke
Species Powers
Edit
Mind Control
Enhanced Combat Skills
Video Game Appearance
Edit
Ad blocker interference detected!
Wikia is a free-to-use site that makes money from advertising. We have a modified experience for viewers using ad blockers

Wikia is not accessible if you've made further modifications. Remove the custom ad blocker rule(s) and the page will load as expected.