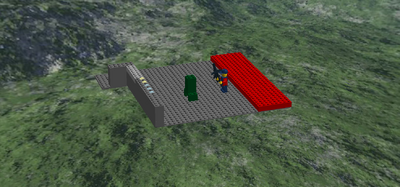 NEW FROM LEGO MINECRAFT-
Steve has found diamond and gold in a cave! But the Creepers plans on either blowing him up or driving him into the lava! You can build Creeper Cave, Equip Steve with weapons, and fight back to get to the diamonds! The new Creeper Cave- Part of the new Lego Minecraft Collection!
Ad blocker interference detected!
Wikia is a free-to-use site that makes money from advertising. We have a modified experience for viewers using ad blockers

Wikia is not accessible if you've made further modifications. Remove the custom ad blocker rule(s) and the page will load as expected.